Competition
Here are the results for the 2023 Scratch Competition National Finals
The 2022/2023 Scratch competition was launched in November 2022. The closing date is March 23rd 2023. Please submit your project here scratch.ics.ie. The national final will be held in UL on Wednesday May 10th 2023.
If you are attending the Scratch National Finals 2023, can you please tell us how you got on?
The Irish Scratch National competition has been taking place in Ireland since 2010. The competition was founded by Lero in 2010. The Irish Computer Society has been running the competition since 2014 with Lero as the primary sponsor. The national finals have been taking place at the Univeristy of Limerick since 2016. Every student who submits a completed project will receive a Certificate of Participation in the National Scratch Competition, in recognition of their work and creativity.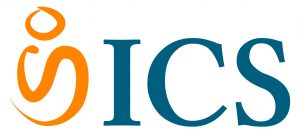 Results from previous years
2021 Competition Results (Virtual Finals)
2020 Competition Results (Virtual Finals)